I didn't buy much books about the occult this month since I finished my section about parapsychology instead, So most of what I got was Swedish books about UFO and psychic powers. Not really that interesting to look at...
I did however add something to the occult section, it just so happen that it wasn't really books.

Okay, One book.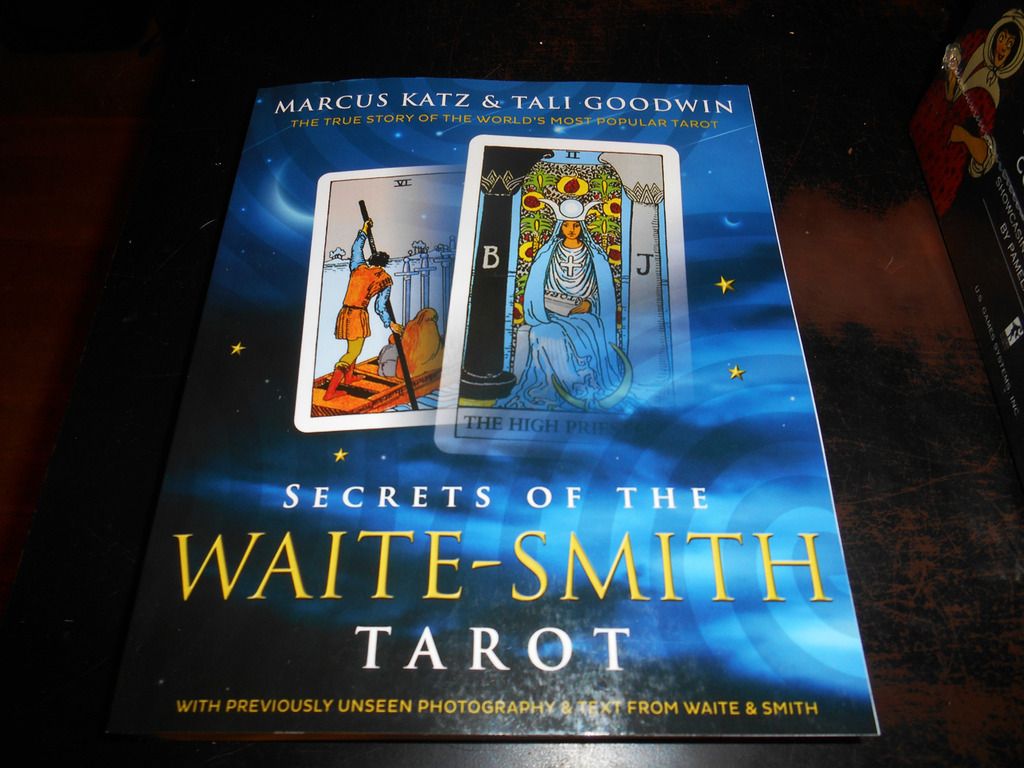 The albano-waite deck, Th Original deck and the Swedish version of the standard us games.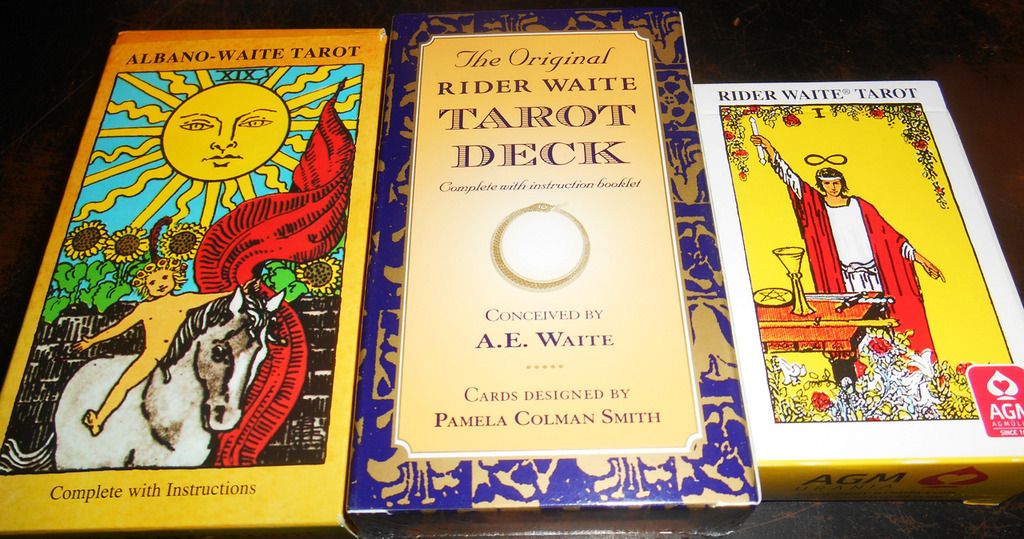 The Pamela Coleman Smith commemorative set.
It split into two sides.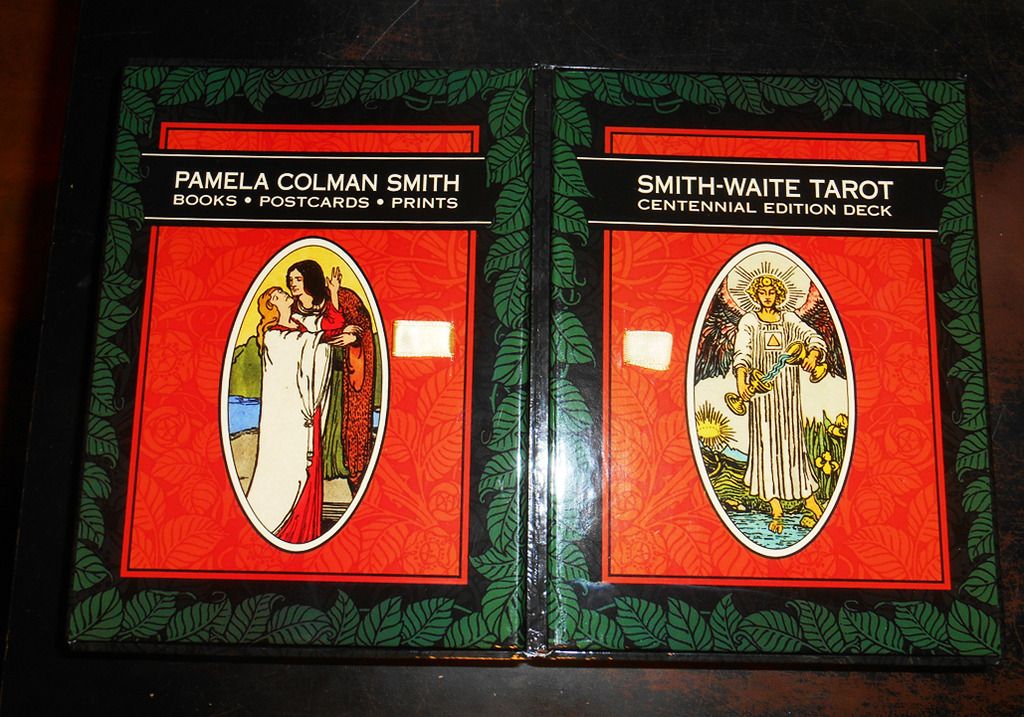 One side has the extra material, and one side has the actual deck.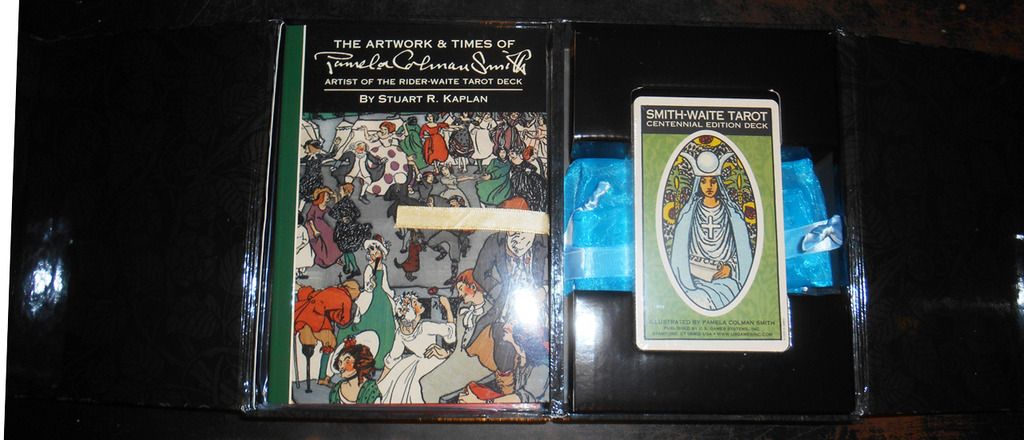 It comes with two books.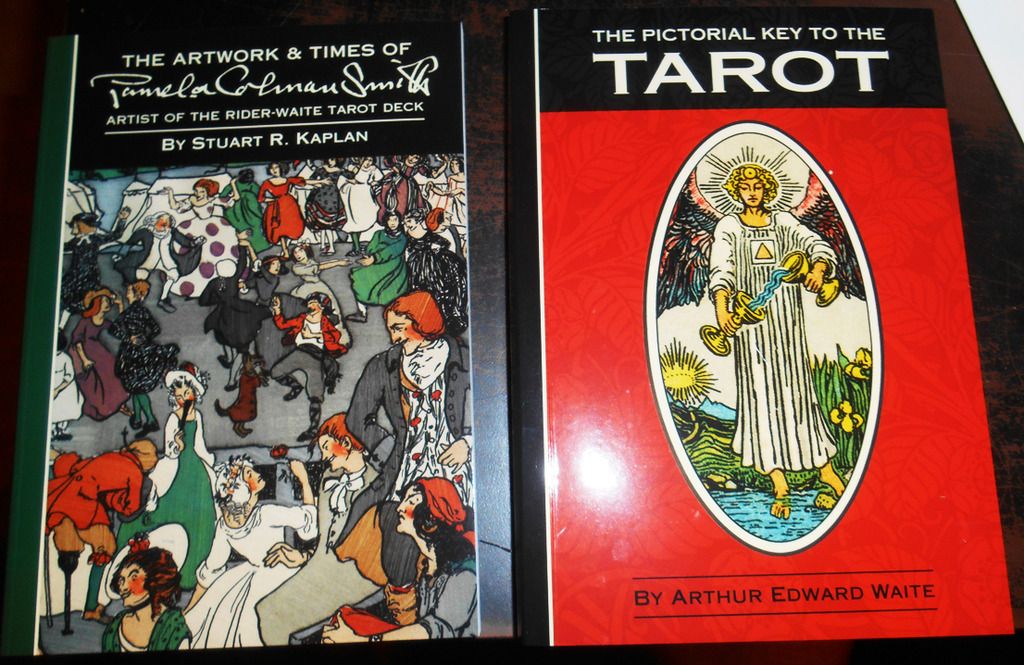 And underneath them are some postcards and stuff.